9 Celebrities Who Do (Or Did) Rock Climb

Have you ever wondered why there aren't more celebrities climbing rock? You know, famous actors and musicians. After all, the sport has been gaining in popularity over the past few decades and famous people are not immune to trends. They love the outdoors as much as the average joe.
In researching this piece, I found that more often than not, actors are discouraged from rock climbing out of fear they'll get seriously injured, disfigured, or suffer a massive facial injury. But there are a select few who buck the system whether it's for their career or some personal challenge. Without further adieu, here they are.
Jason Momoa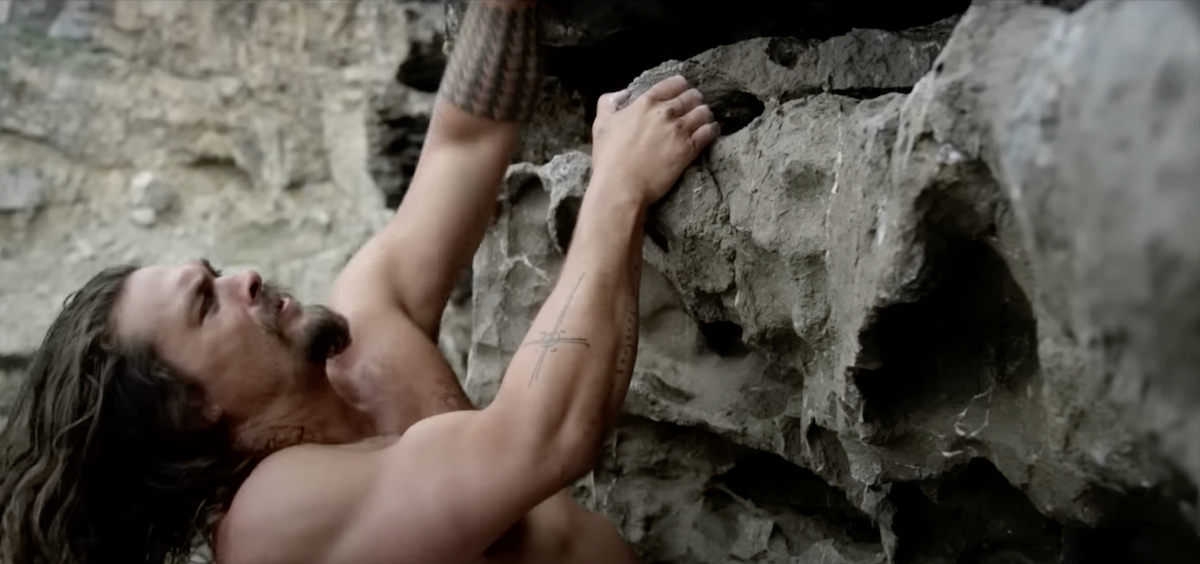 Aquaman star Jason Momoa is probably the biggest celebrity who also climbs. He reportedly started when he was 13 years old and has since befriended some of the most accomplished climbers in the world. Last year, he hosted a reality show called The Climb, which was set up like an elimination game show, to promote the sport. Although the show received mixed reviews, it was still praised for its ambition and passion.
In an interview with Men's Health, Momoa said he loves to climb and tries to make it a part of everything he does. "When you're training for a rock-climbing problem, you want to diet right and get in your best shape because it's something you're passionate about. It was something I could set a goal for," he said. "Not just, 'Oh, let's get a six-pack.' We built a rock climbing gym on the Aquaman set in Australia. It kept my mind in a beautiful place."
Jared Leto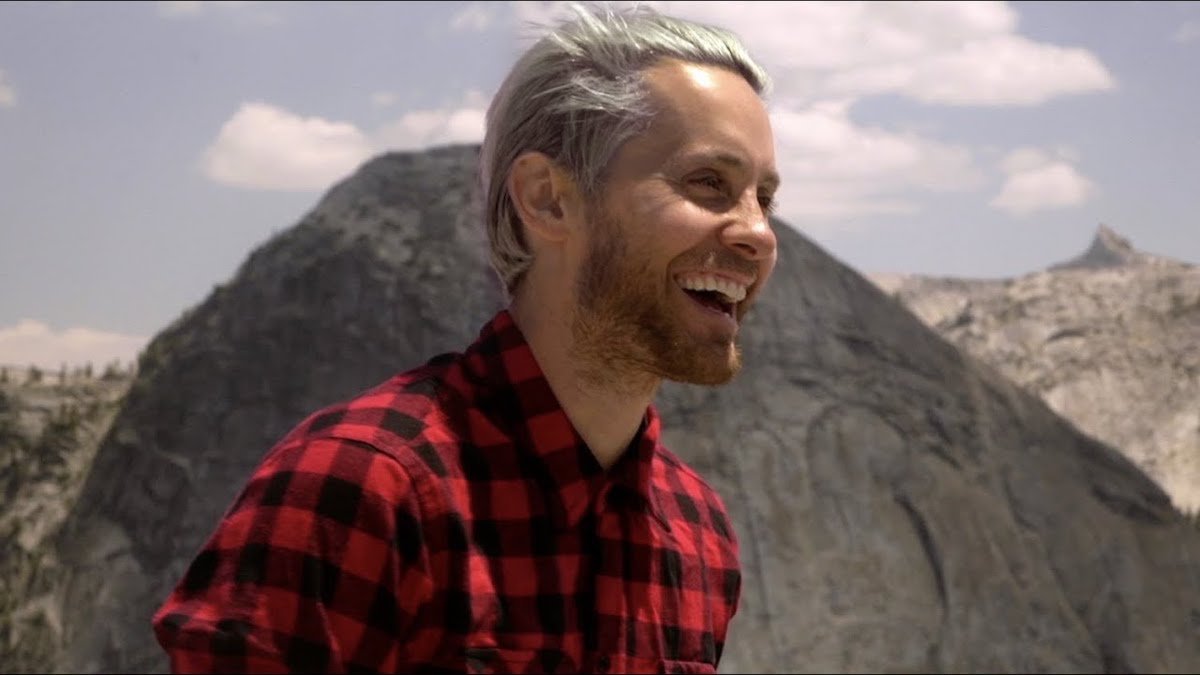 Academy Award-winning actor Jared Leto reportedly started climbing in 2016 when he filmed the series Great Wide Open. What's more, he starred in the five-part show because he wanted to learn more about the sport. When asked about the challenge, he told Men's Health that he compares it with his experience touring in a band.
"It's hard to explain because you're up there having a good time, but it's full on for a couple of hours. You're singing and running around, you have so much adrenaline, and you're performing at your limit. Your heart is pounding outta your chest, you're dripping sweat, and you're exhilarated, but you're working your body in a really intense way."
Tom Cruise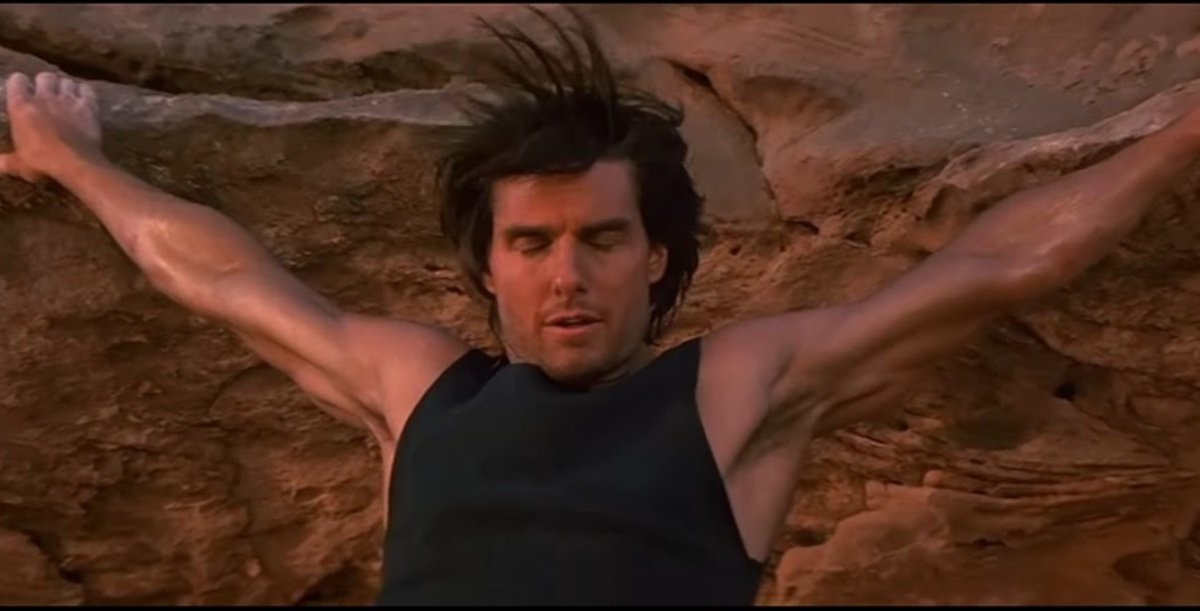 Of course, Tom Cruise was going to make this list. Although we couldn't find evidence that he climbs regularly, he's known for doing all of his own stunts, which included climbing at Dead Horse Point in Utah and the tallest building in the world, the Burj Khalifa in Dubai. And if you're wondering, no, he did not free solo during his climbs.
And while he may not be an avid climber, he's gotten props from climber and star of Free Solo Alex Honnold for his effort and dialing it up to 11. Besides maintaining a high level of fitness, Cruise explained that he's capable of all of these endeavors because he's never really been afraid of heights.
He said on the Graham Norton show that when he took the famous photo of himself sitting on top of the Burj tower without a harness: "I wasn't (afraid). When you have that opportunity … me and the stunt team were like let's see if they'll let us go all the way to the top and get some photos … We thought it'd be fun."
Jessica Biel
Although she said she's "never going to do that again," actress Jessica Biel successfully summited Mount Kilimanjaro in 2010 to raise awareness about a global water crisis. After experiencing altitude sickness and discomfort, she called it "probably one of the hardest things I've ever done."
Zac Efron
It turns out that the Disney star turned gym-bro actor Zac Efron is also a humble outdoorsman and a bit of a "rock jock." He's filmed countless promotional materials for outdoor brands but also seems to genuinely enjoy himself.
In a short film he made for Columbia Sportswear, Efron and his brother climbed the Continental Divide as they traveled through Glacier National Park. Efron described his passion: "I grew up in a small town surrounded by wilderness, so for me, the clearest way to reconnect with myself, to find myself is through the wilderness."
Clint Eastwood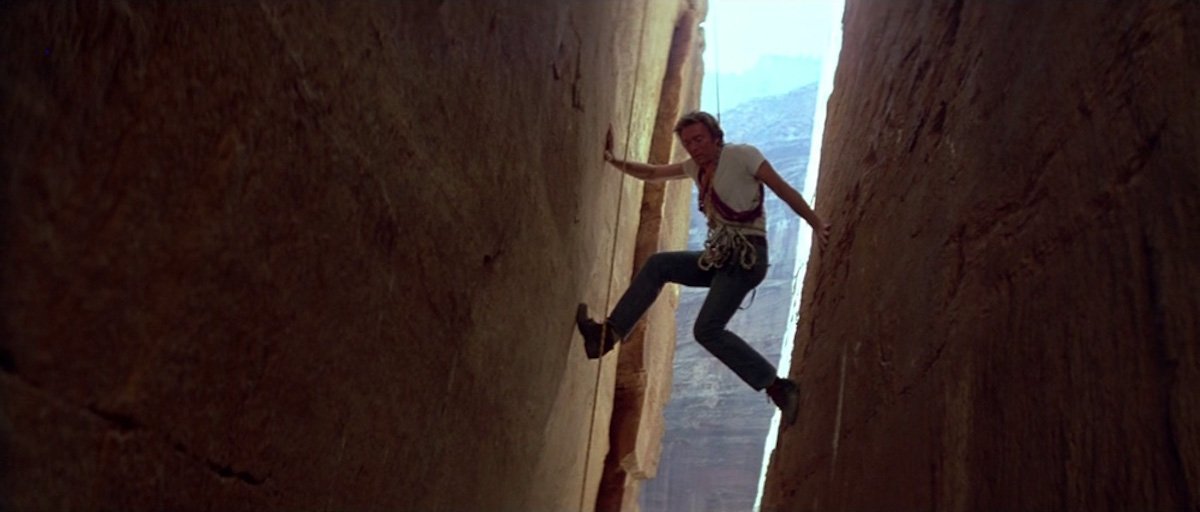 In one of the most iconic climbing movies, The Eiger Sanction, actor and director Clint Eastwood did all of his own climbing throughout the ridiculous plot. His character is tasked with stopping an assassin. Although they don't know who he is, they know he's a mountain climber and that he's planning a trip to Eiger Mountain in Zurich. Watch for the climbing but stay for the suspense.
In an interview with Jasper Fitz Hugh, mountaineer Chic Scott, who helped teach Eastwood how to climb for the film, said: "Clint was excellent to work with and he performed all of his own stunts, some of which were very bold and dangerous."
David Lee Roth
Van Halen frontman David Lee Roth is all about the rock. On stage and, well, on the rock. Reportedly, he started climbing when he was in the Boy Scouts at age 11. Today, there are stories of him scaling the Half Dome wall and even skyscrapers.
In an interview with Toazted, Roth explained that Van Halen is a "passport" to explore the world and the great outdoors. "My enthusiasm is genuine. If you can find the rock, I'm here to take you up," he said.
Mariel Hemingway
Acclaimed actress and granddaughter of American novelist Ernest Hemingway, Mariel Hemingway said she started climbing to exercise both her body and mind. She explained in an interview with Chatelaine that that she started climbing with her husband for her mental health.
"Basically, I think as often as you can get outside and be in nature is powerful for our spirit," she said. "We're meant to be in nature, not cars and buses and offices all the time. Sometimes you should take your shoes off and just walk barefoot in nature to absorb some of the energy from the earth."
Brie Larson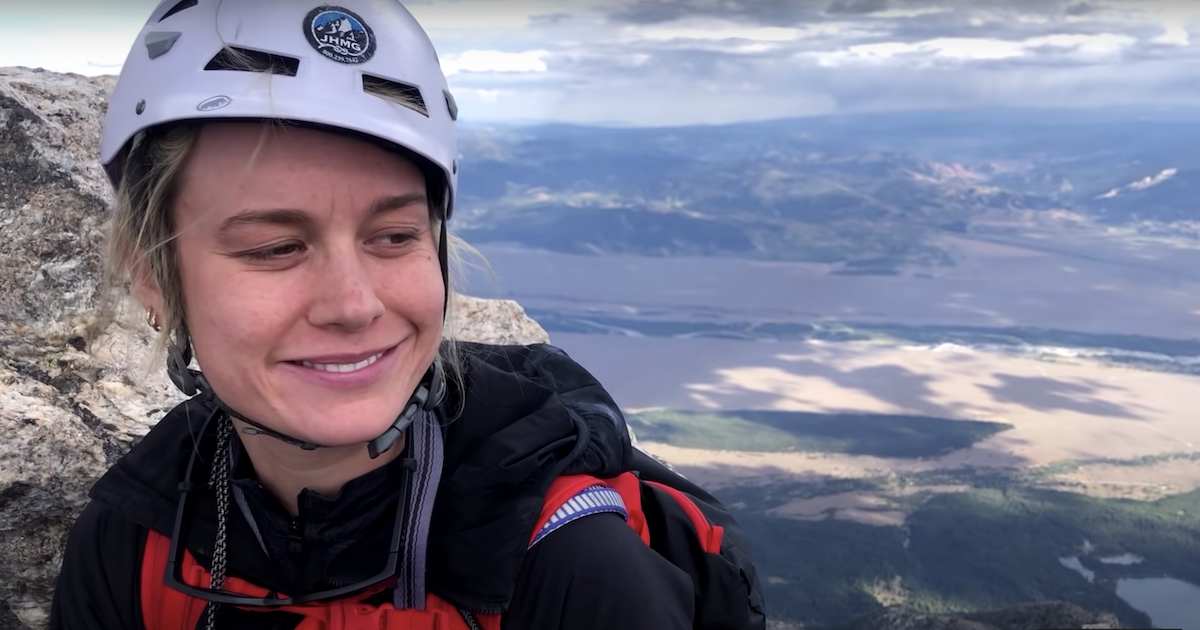 When actress Brie Larson trained to be Captain Marvel in 2019, she said she reached the highest level of physical fitness in her life. Therefore, when she got the chance to climb the Grand Teton, she jumped on it. Not only that, she scaled the nearly 14,000-foot rock in secret and didn't reveal her accomplishment until a year later.
Larson said about the experience: "I don't know how to describe getting to the top. You just get so deeply rewarded with that view. That view is like out of control. I was just so moved and at peace."
Is there anyone we missed? Let us know in the comments below.