20 Spots for Whale Watching in North America

Whales are some of the most beautiful animals in the world, and getting to see one in person is an amazing experience. If you want to add whale watching to your next seaside vacation, here are 20 top spots for whale watching in North America.
1. Monterey Bay, California
Monterey Bay offers whale watching all year-'round, but to see the Pacific gray whales migrate past these shores, you'll want to book your trip between December and May. The area is known for the marine life that lives in the submarine Canyon. With a National Marine Sanctuary, Monterey Bay is the largest protected ocean in the continental U.S.
2. Maui, Hawaii
Humpback whales breach and slap their tails off the island's coastline from November through May, with peak season from January until April. Though Humpback whales are the primary species seen in the water, there have been killer whale sightings in the waters off of Maui as well. Get up close and personal with the whales by taking an eco-raft onto the water
3. San Juan Islands, Washington
Orcas, humpbacks, grays, and minkes pass through these islands during their migrations from May through September. If you book through San Juan Excursions, you'll have an Orca Viewing Guarantee, which means if you don't see a whale on your trip, you can come back within a five-year period to try again. You'll want to be on the lookout for orcas, humpbacks, grays, and minkes.
4. Newport Beach, Oregon
Gray whales swim close to shore from December through April on their way to Arctic feeding grounds. There's also the potential to see orcas and other dolphins, as well as porpoises, humpback whales, and blue whales. When you book a whale-watching tour during their migration season, you'll have the opportunity to watch 20,000 beautiful creatures travel through the water.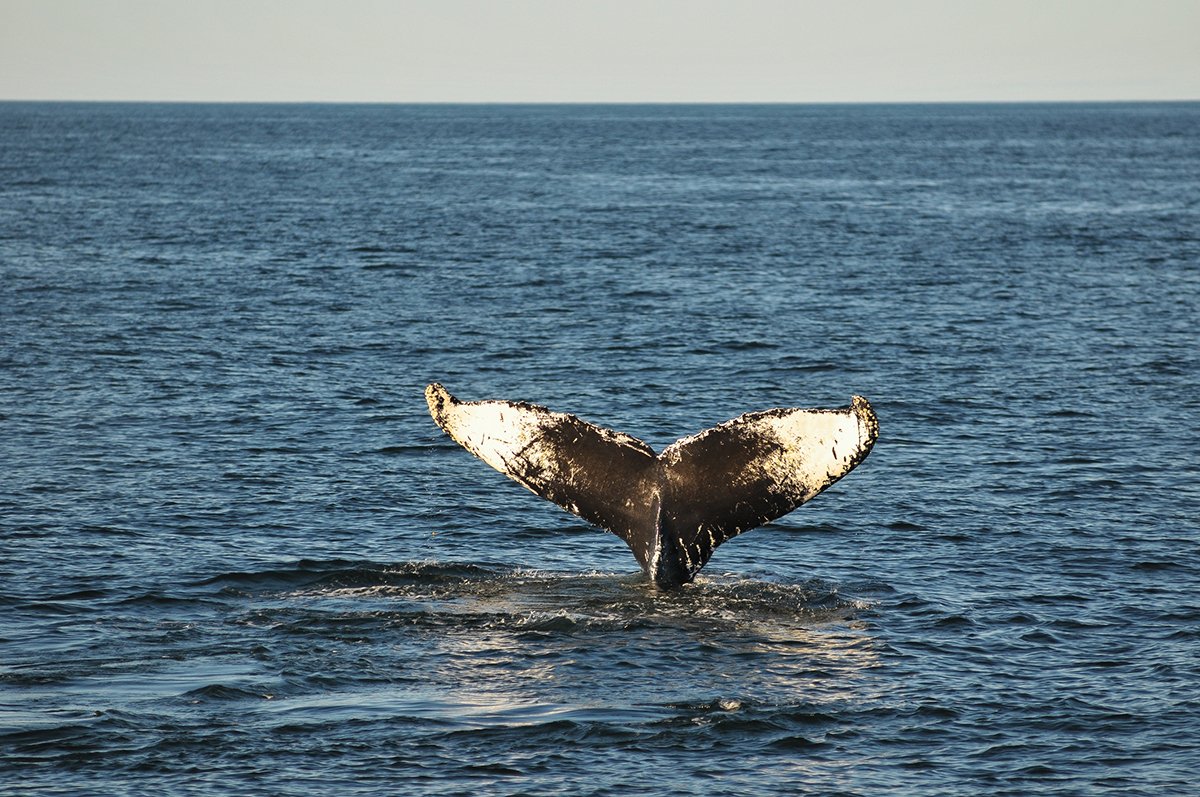 Fin, humpback, minke, and right whales feed in Bar Harbor and the surrounding waters between late May and October in search of warmer waters and their next meal. Whale watching can even happen in Acadia National Park, right off the coast of Bar Harbor. If whale watching isn't for you, book a puffin-watching tour.
6. Ogunquit, Maine
Boats depart from this coastal village from April through mid-fall to spot migrating fin, humpback, and minke whales. Whales are most commonly seen during the summer in southern Maine, there are a number of boat tours available to enjoy and there's a 97% success rate for a whale sighting.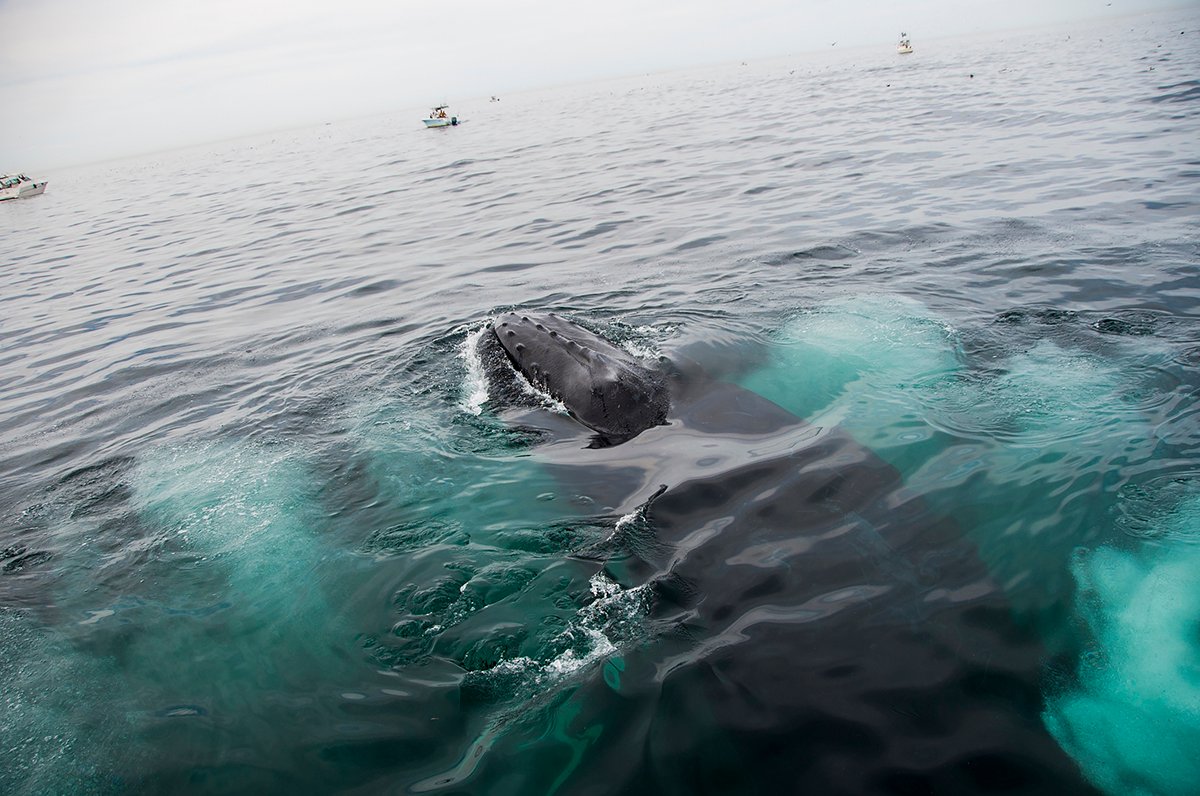 Boats leave from the tip of Cape Cod from the spring until the fall to view whales feeding in the nearby Stellwagen Bank Sanctuary, the only marine sanctuary in New England. As a long-standing tradition of the Provincetown area, and you'll be able to see humpbacks and fin whales right off the coast.
8. Boston, Massachusetts
Whale-watching tours depart from Boston Harbor from March to November to spot whales in Stellwagen Bank. You'll be able to spot the rich history of marine life while learning about the beautiful creatures that live below the water from knowledgable tour guides on your boats.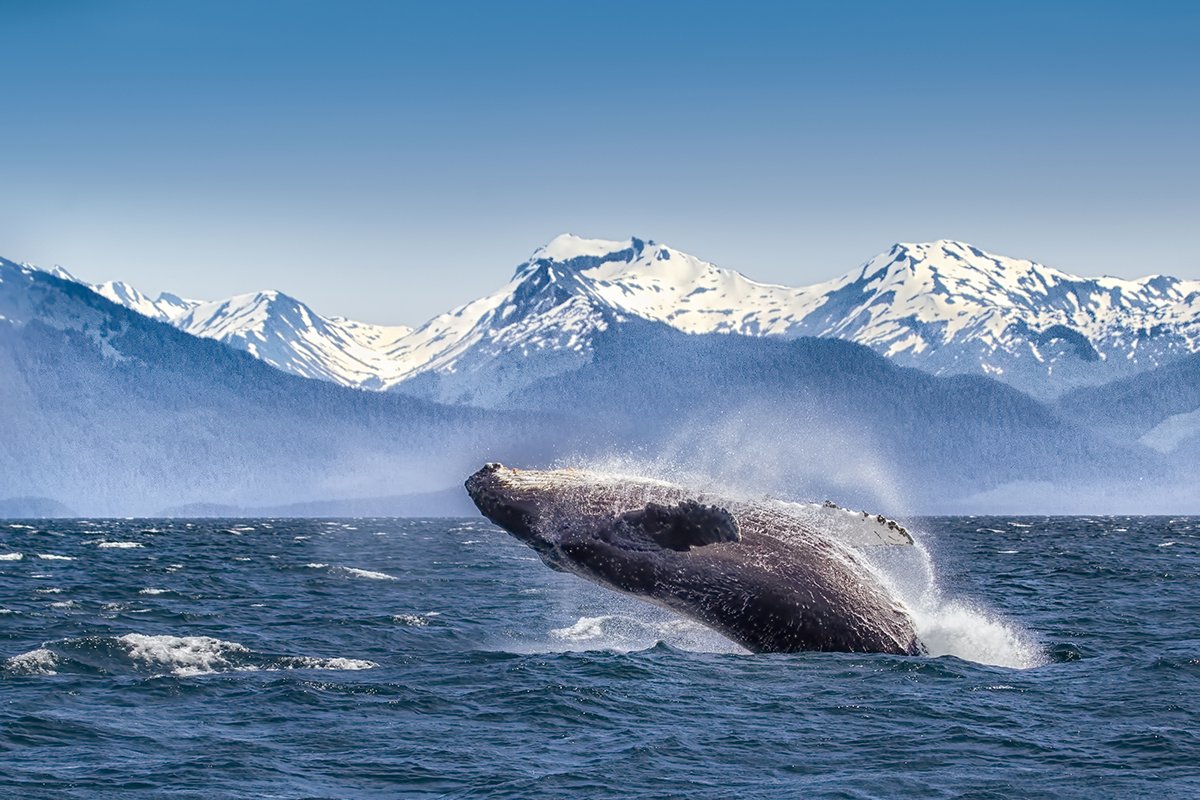 This park has the highest concentration of humpback whales from late June through September when the whales return to feed on krill and small fish.
Juneau is known for being one of the best places for whale watching in Alaska. Humpbacks and orcas feed in the surrounding channels and waters from spring through summer. Glacier Bay is a popular location for Alaskan Cruises and when you visit during the high season, there's a possibility to see up to 600 whales in the Northern Inside Passage. There's also an opportunity to view bears, eagles, and other wildlife on your whale-watching excursions.
11. Santa Barbara, California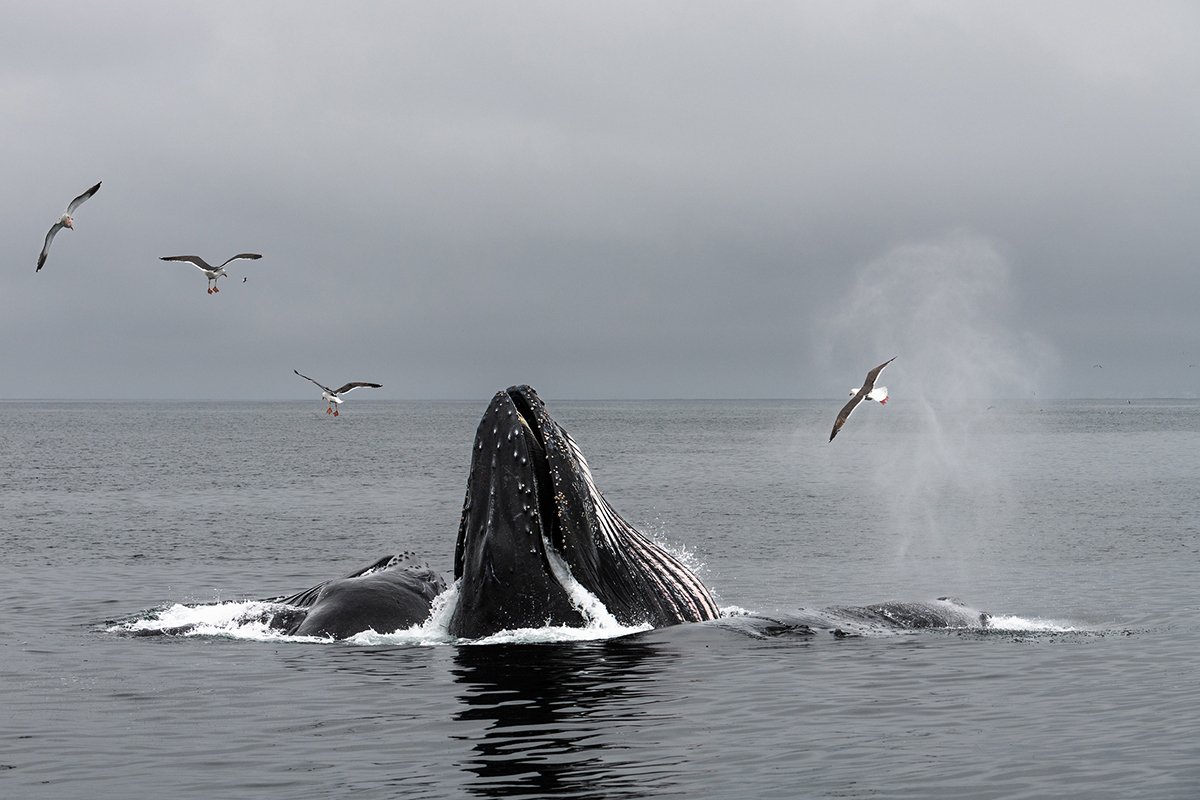 Gray whales migrate along the coast between November and December until mid-April to take advantage of the nutrient-rich waters. In the spring months, you'll even have the opportunity to see gray-whale calves with their mothers as they travel back from the Southern California cruise.
12. North Shore, Massachusetts
Boats sail from Salem and Gloucester to see whales in the Stellwagen Bank Sanctuary from April to October. Here you'll get the chance to glimpse humpback, fin, and minke whales. A variety of marine life will be on view when you travel down the Merrimack River into the Gulf of Maine.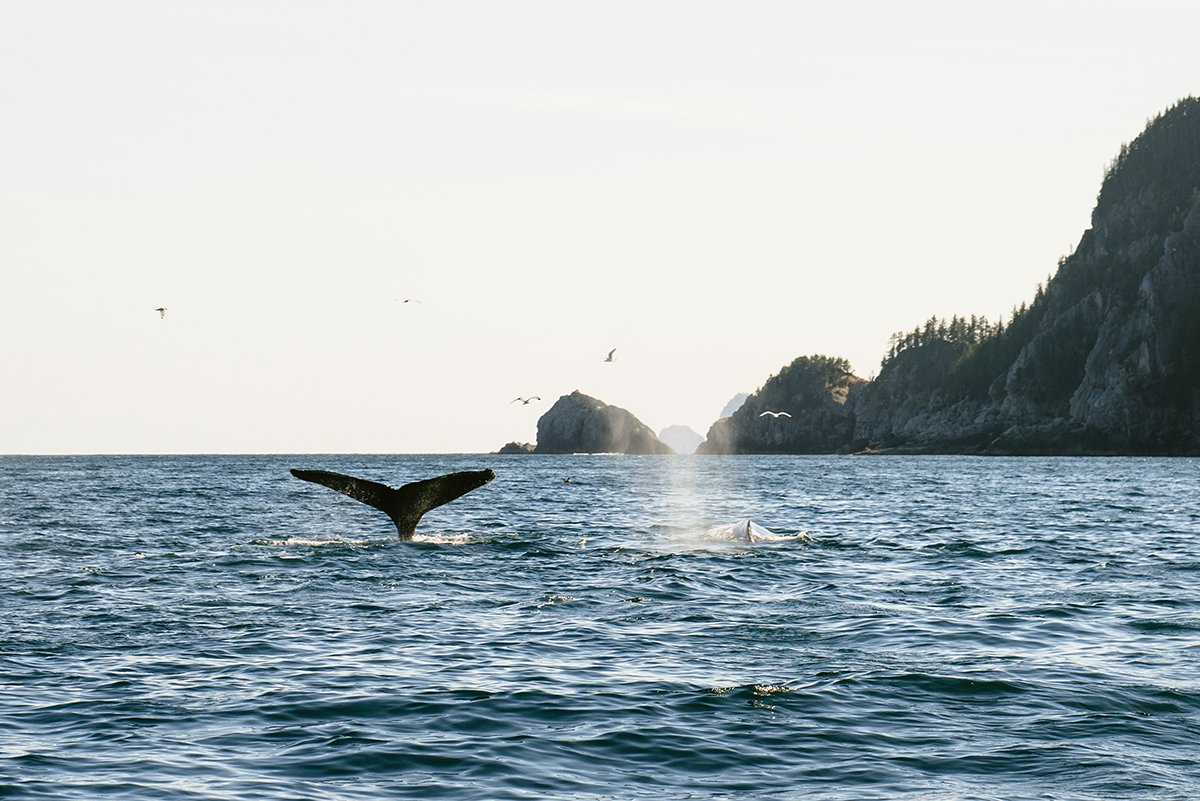 At Kenai Fjords National Park, whale watching can take place from April to October, with the best time being between May and August. Humpbacks feed on herring in these waters between June and September. Kenai Fjords National Park is one of the best locations for whale watching and you'll be able to see Humpbacks, Gray Whales, and Fins.
Humpbacks feed off these shores starting in June, and orcas hunt marine mammals in the area year-round. With a variety of whales that you'll be able to view, seeing a whale spout is almost guaranteed. As a momentous, photographic moment, whales find the Kodiak Islands to be an excellent summer home, making it a great place to visit if you're dying to see a whale.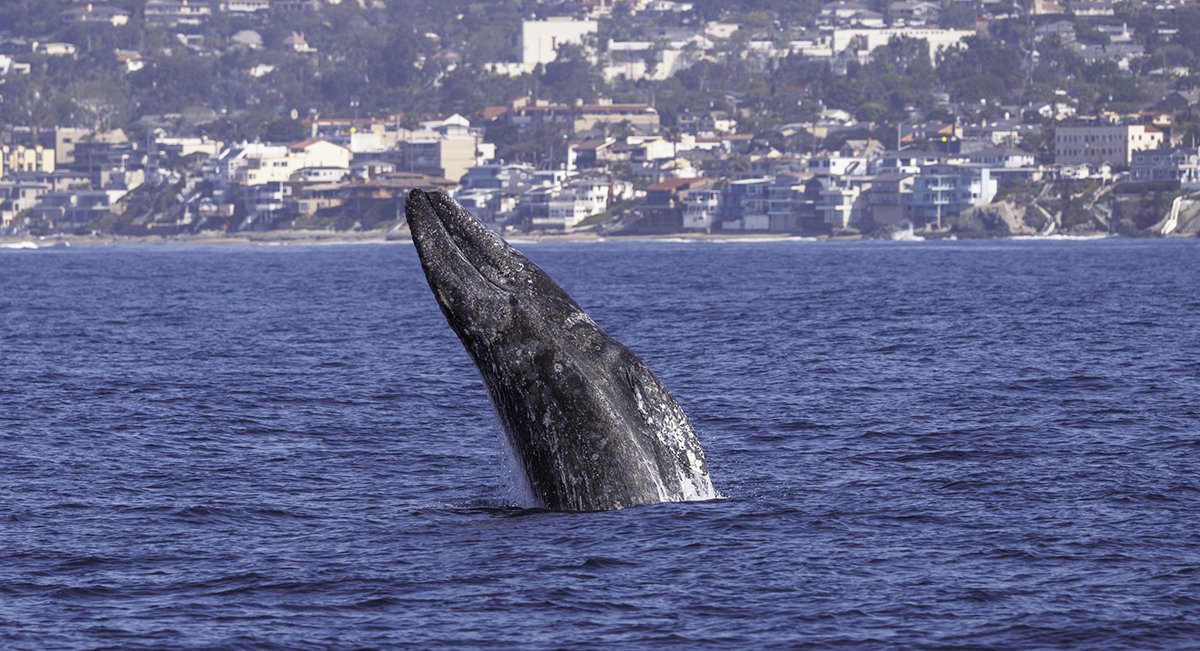 During their southbound migration, gray whales can often be spotted from shore from late December until April. Each year, thousands of whales pass through the beautiful area of Orange County, as they travel from Alaska to Mexico.
16. Cabo San Lucas, Mexico
Fin, humpback, and gray whales migrate past these beaches from December until April. With a number of boat tours available for chartering, you'll want to book your next trip ASAP. Especially if you're looking to get a glimpse at the whales giving birth to their calves in the Baja Peninsula.
North Pacific right whales, humpbacks, grays, and orcas feed in surrounding waters between April and October. In 2022, Whale sightings had a 96 percent success rate. But if you weren't able to see them, there's always the chance to come back.
18. Gray's Harbor, Washington
Over 20,000 gray whales will swim past the beaches here during their southbound migration from March until May. The passing through Grays Harbor is unknown but is one of the largest mammal migrations to happen on the west coast.
19. Seattle, Washington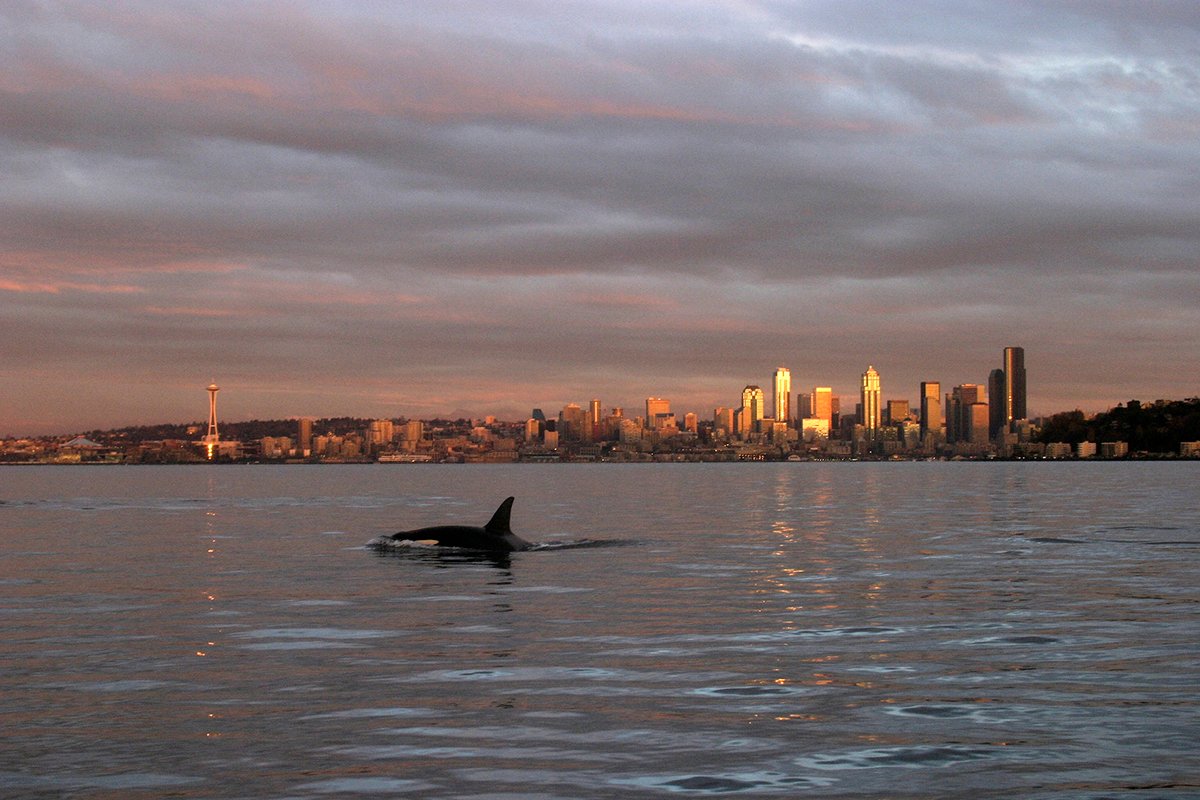 Orcas, humpbacks, grays, and other species can be viewed from boat tours departing from Seattle during the summer, with whale sightings guaranteed. If you're looking to get out of the city for a little and see the coast, there are plenty of locations right off the coast, but you can always snag a boat tour if you're looking to get an up-close look.
20. Kauai, Hawaii
Humpback whales feed, mate, and give birth in the channel between Kauai and Niihau from December through May. The humpback whales like the warm, Hawaiian waters to welcome their calves to the world. If you take a boat tour, you'll have the opportunity to see the whales playing, tail slapping, and spout blowing.
Source: https://outdoors.com/best-spots-for-whale-watching-north-america/