10 Highest-Rated Hiking Trails Near The United States-Canada Border
The United States and Canada share the longest international border in the world. And if you live up north, or want to explore the wilderness along the miles (and kilometers) of the border, you're spoilt for choice.
Here are 10 epic hiking trails close to the border for you to explore:
1. Pacific Crest Trail, California, Oregon, and Washington: 2,663 miles
The Pacific Crest Trail starts in the Mojave Desert and ends in the Cascade Mountains. That's quite the variety in scenery and conditions but it's a trek well worth making, however long it takes you.
The trail is well-serviced with plenty of campsites, shelters, amenities, and some well-maintained sections. The entire stretch isn't for beginners, but there's nothing stopping you from dividing it into bite-size pieces.
2. The Long Trail, Vermont: 272 miles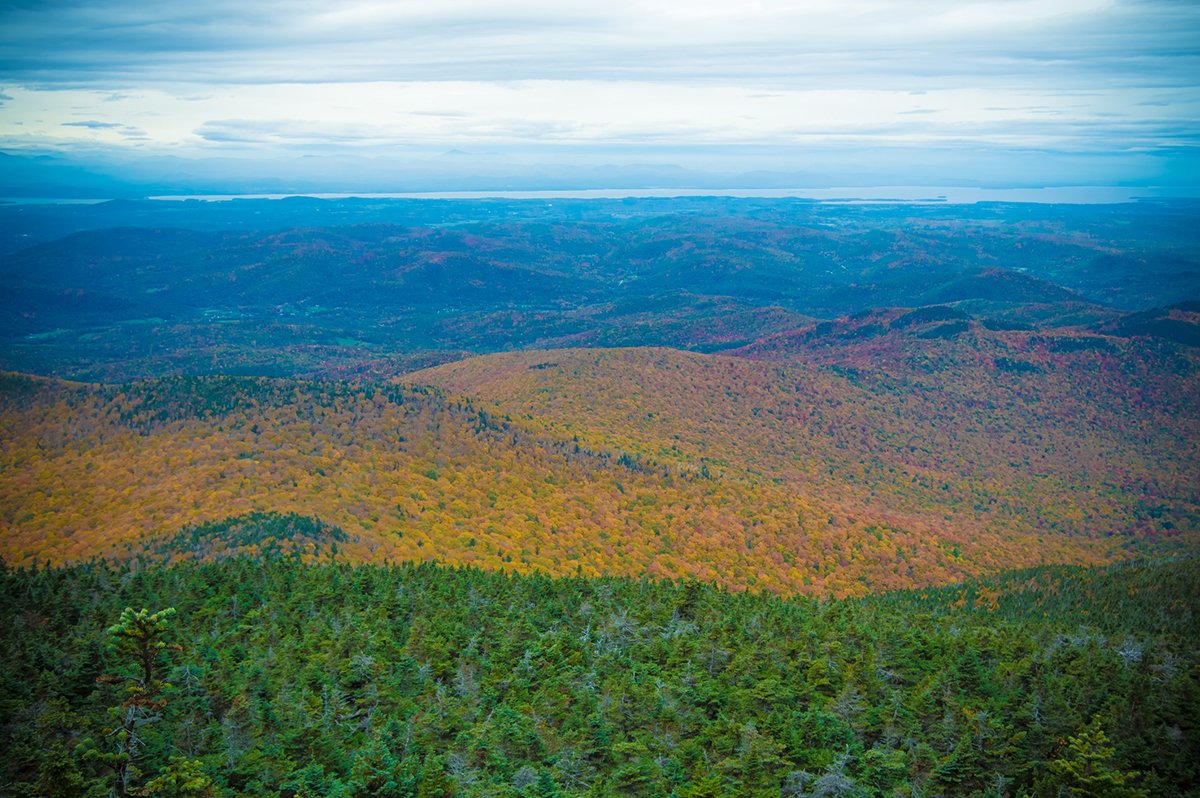 The Long Trail is the oldest formal trail in the US and dates back to 1930. It runs from the Massachusetts state line all the way to the Canadian border. It follows the Green Mountains and traverses Camel's Hump and Mount Mansfield.
This is one of the most approachable hiking trails we have. The trail has shelters along the way and places to rent should you need them. Time your hike right to avoid the black flies, visiting in fall is definitely best!
3. Appalachian Trail, Springer Mountain, Georgia, and Mount Katahdin, Maine: 2,180 miles
The Appalachian Trail is an epic hiking trail that starts at Springer Mountain in Georgia and ends at Mount Katahdin in Maine. It includes the Hundred-Mile Wilderness in Maine, which is a trail in itself and takes in genuinely jaw-dropping scenery.
Navigation is simple, with the white blazes and there are around 250 shelters spread a day's walk from each other along the entire length. There are places to stay and to park all around and you're never far from civilization even if it feels like it sometimes.
4. Glacier National Park, Montana: 700 miles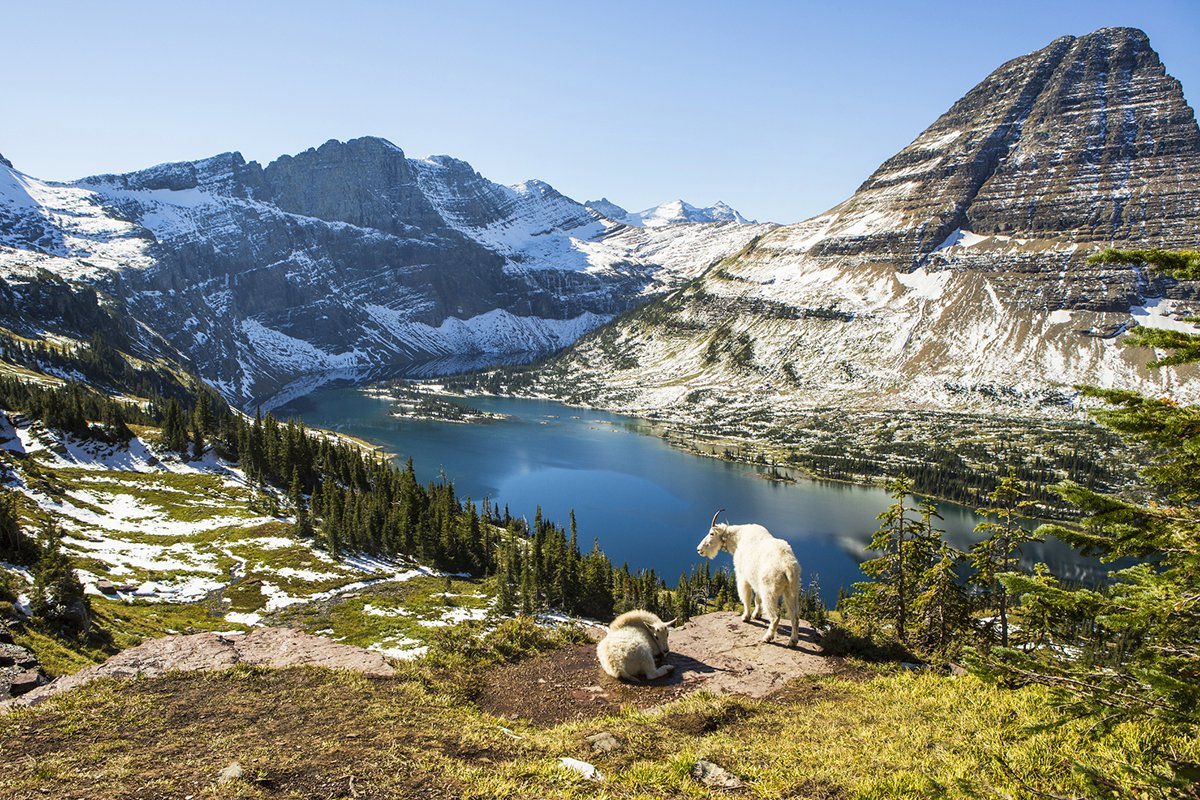 Glacier National Park is on the Canadian border and shares land with the Waterton Lakes National Park in Alberta. It's not a single 700-mile hiking trail but a series of trails that run across the parks that total around 700 miles.
It's an amazing place to visit and has some awesome vistas, lakes, mountains, rough trails, and green spaces. There's something about the remnants of glaciers, lovely clear water, canyons, and lakes and this park has it all.
5. The Continental Divide Trail, Glacier National Park, and The Pacific Ocean near Cape Alava, Washington: 3,100 miles
The Continental Divide Trail is another epic that begins in New Mexico and ends in Montana. It also takes in Glacier National Park, which has its own entry here. It's a tough ask to hike the whole trail, but if you do, you'll see some of the most amazing scenery our country has to offer.
The trail can be broken up into individual chunks but be prepared as some sections reach elevations of around 14,000 feet.
6. Superior Hiking Trail, Minnesota: 296 miles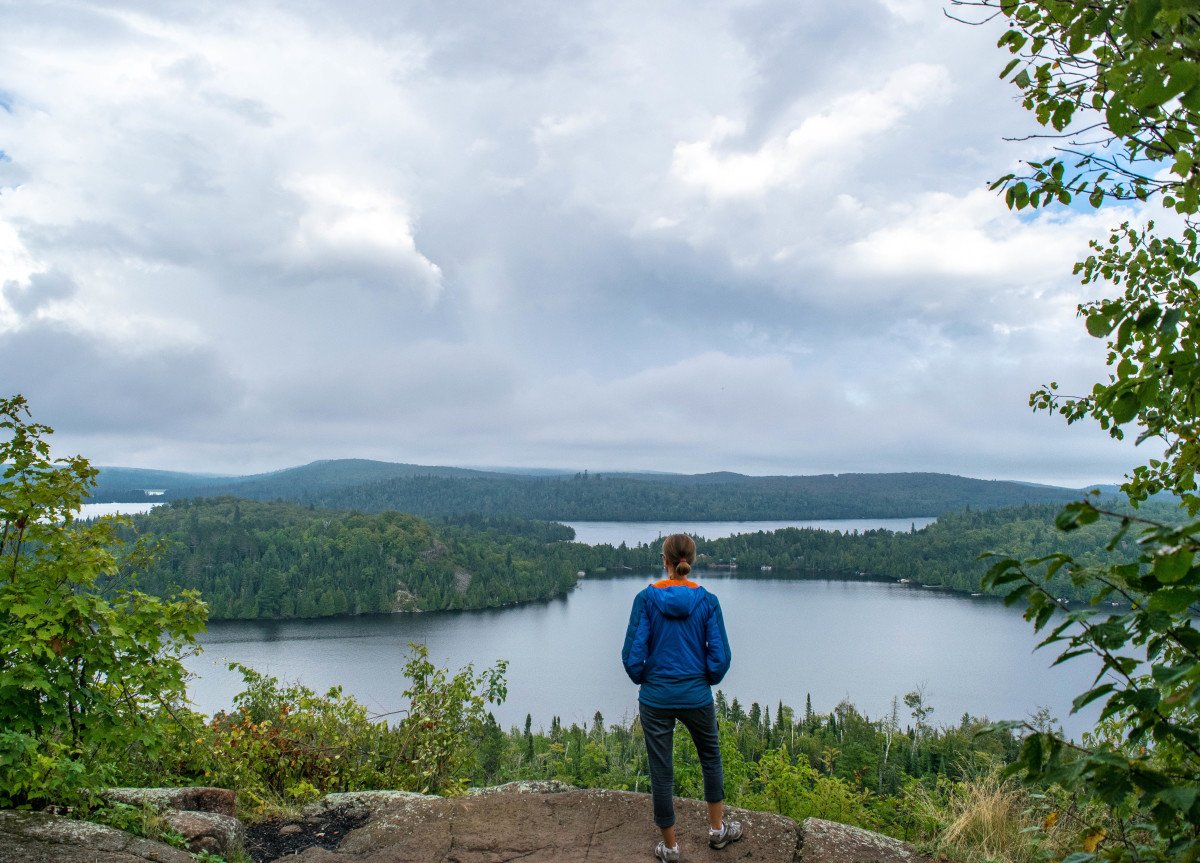 The Superior Hiking Trail starts in Duluth, MN, and runs up to the Canadian border around Lake Superior, the largest of the Great Lakes. It's accessible, has lots of parking every 10-15 miles or so, camping, lodges, and some amazing scenery.
Most of the trail follows a ridge overlooking the shores of the lake providing some lovely views across the water and the surrounding countryside.
7. Pacific Northwest Trail, Glacier National Park, Montana and Cape Alava, Washington: 1,200 miles
The Pacific Northwest Trail is simply amazing. It passes through Montana, Idaho, Washington State, and the Cascades and has everything you could wish for in a hike.
Some sections are easy and some are much more challenging and the climate doesn't always help. The scenery does though and makes every step worth the effort.
8. North Country Trail, Lake Sakakawea State Park, North Dakota, and Killington, Vermont: 4,600 miles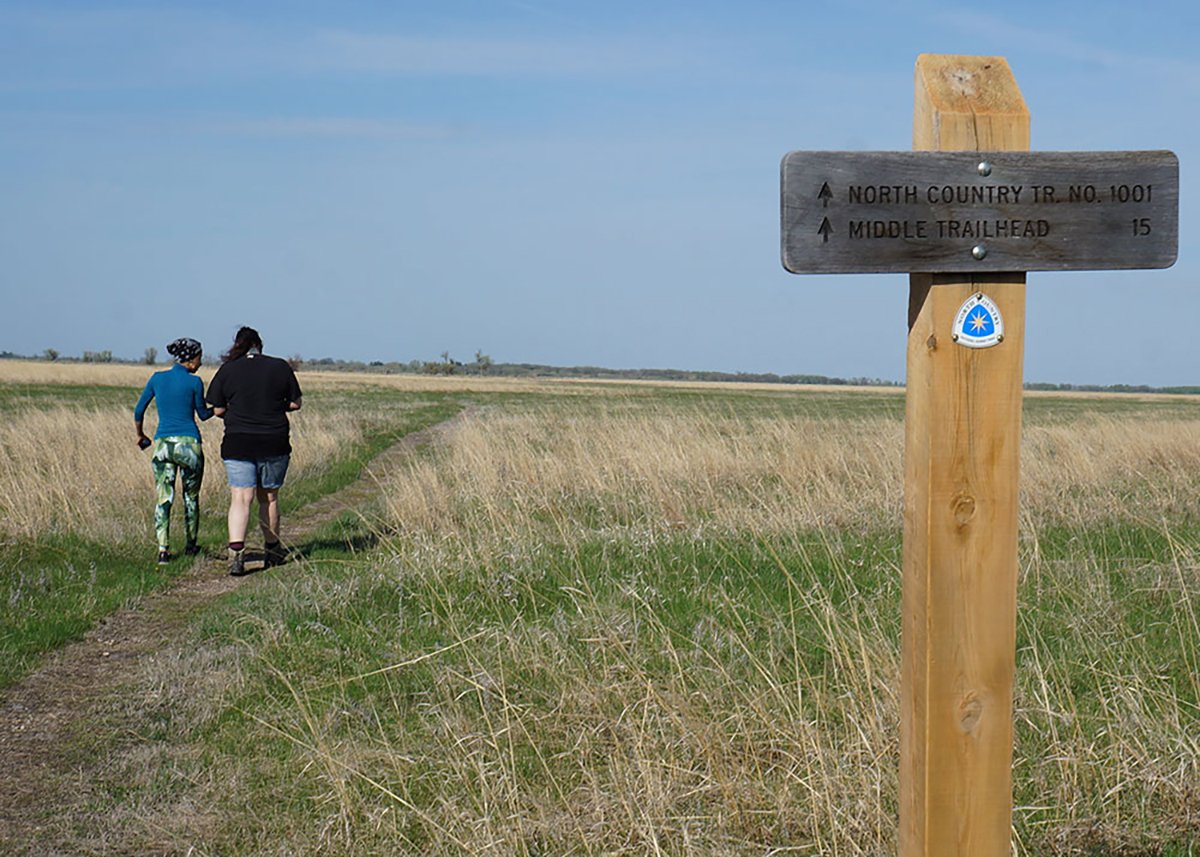 The North Country Trail begins in the grasslands of North Dakota and up to the mountains of Vermont. It takes in Lake Superior and some of the greenest, straightest trails you have ever seen.
Straight doesn't mean easy though. This is a tough trail to walk and requires training and preparation, just like the others on this list.
9. The Oregon Coast Trail, Oregon: 400 miles
The Oregon Coast Trail is a short distance from the border but is close enough in our book. It's a lovely trail that covers quaint seaside towns, cliffs, green wilderness, and forests and is worth the effort if you're out this way.
The trail isn't for those who want solitude as you're never far away from towns, tourist spots, and other hikers. The scenery more than makes up for it though.
10. Kesugi Ridge Trail, Denali State Park, Alaska: 36 miles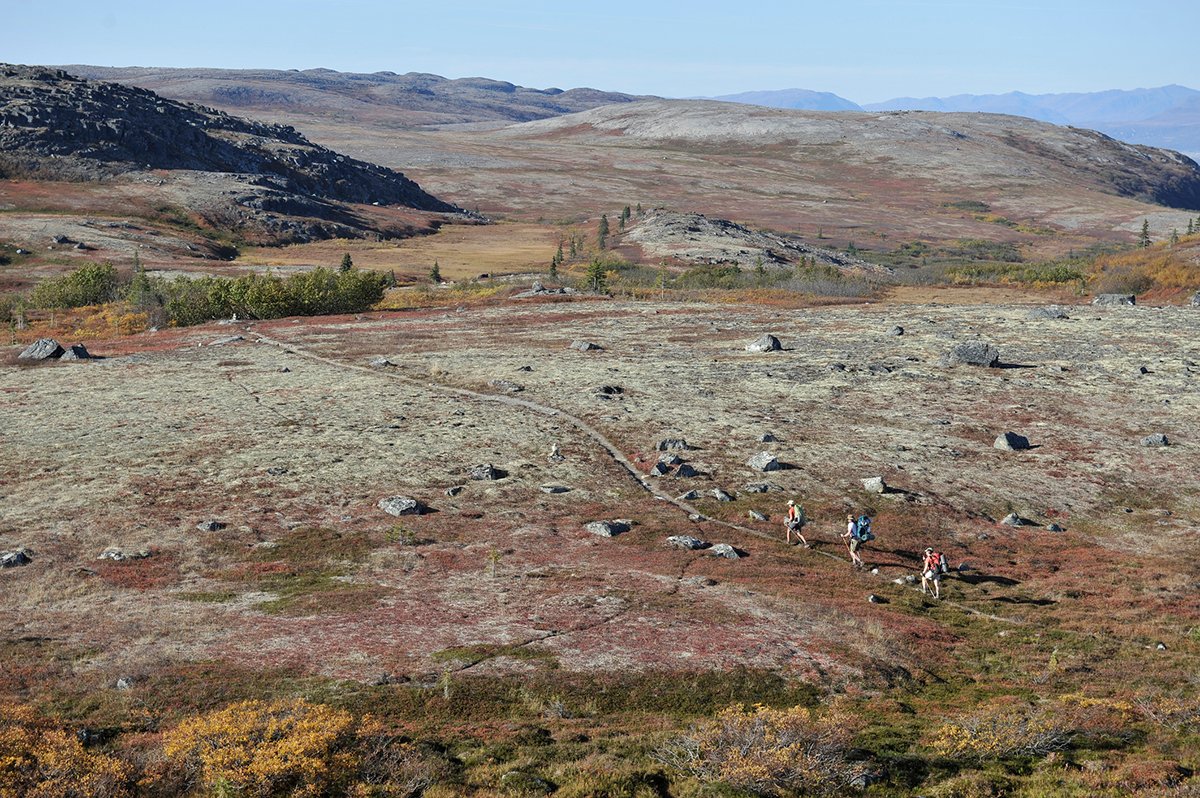 We're throwing a curveball for our last hike. The Kesugi Ridge Trail is in Alaska, a hundred miles or so from the Canada border, but it's such an amazing place to hike, we just had to include it.
There are four start and end points, Anchorage isn't far away and you get to take in everything the Alaskan wilderness has to offer in unspoiled surroundings.
Hiking trails close to the US-Canada border
What do you think of our list of the 10 best hiking trails close to the border?
It includes some of the country's longest, toughest, and most famous trails but there's nothing here a seasoned hiker and even an enthusiastic beginner couldn't tackle with the right preparation.
You don't have to hike any of these in one go either. Break them up into chunks, make a weekend of it, or use all your vacation time. One of the great things about hiking is that you can do it however and whenever you like.
Do you have any trails in the part of the country to recommend?
Source: https://outdoors.com/highest-rated-hiking-trails-near-the-united-states-canada-border/